Who we are
Service Internship Consulting Ltd., is a young company, located in Malaga, south of Spain, but our professionals have a wide range of experience in organizing placements in internship companies for young European people, including setting up Spanish courses and facilitating tourist information as and when appropriate.
We are trying to develop and improve mobility programmes by promoting them throughout Europe, increasing their quality and variety. We invite you to Malaga, Spain to have an fantastic experience, to know the Andalusia culture, to make new friends and last but not least to work or to realize a training program that helps you with your future career
Our history
2007 - 2022 Over the past years our professionals achieved an important experience working with European exchange and placement programs, especially with Leonardo da Vinci scholarships, developing an ample European network of partners from all around Europe and local network of internship partners including Spanish companies, institution and educational centre from different area of activities in Malaga.
The New ERASMUS + brings together seven existing EU programmes in the fields of Education, Training. As an integrated programme, Erasmus+ offers more opportunities for cooperation across the Education, Training and Youth sectors.
Service Internship Consulting is going to continue its activities according to the new normative Erasmus + we will be happy to cooperate with all European and international Partners.
Why Service Internship Consulting (SIC)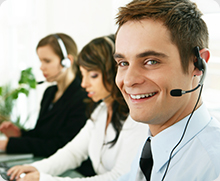 Our company is young but our professionals archived an ample experience, working over the past years with European exchange and placement programmes, especially with ERASMUS + programs and Spanish courses.
Our experts have a wide range of experience collaborating with an important network of contacts in Europe and local level (internship companies) also in management, administration and monitoring of ERASMUS + beneficiaries from all around Europe and other European projects as Grundtvig, etc.
The participants to the European programs that are interested to realize an internship in Malaga will receive a personalise attention and all the support from our experts.