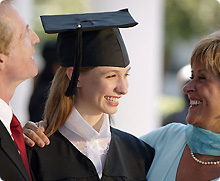 Malaga is a Mediterranean city located on the Costa del Sol, region of Andalusia. The city's unique climate, approximately 300 days of sun a year, the abundant beaches, the gastronomy, friendly people have made it a popular destination not just for tourists but an attractive place for students and young people interested in working or having a professional experience realizing a training program in companies in Malaga.
Malaga is an interesting business attraction for European experts, professionals that want to know the Spanish system of work or study and to exchange knowledge with professionals from Malaga.
We can mention here the Technological Park of Andalusia one of the biggest and modern in Europe and the most important in Andalusia with more than 300 companies: European business centres, "incubators" to support the new companies and not in the last place, the Investigation Centre of the University of Malaga. In the Park, The University of Malaga closely cooperates with the business world.
Research groups, focused on the technology and innovation, working together with companies are located in the University's own building.
To find more we gladly invite you to Malaga and we are sure that you won't forget it!